Hoehn Land Rover Carlsbad Has Moved!
Same Street, New Home!
On September 1st, Land Rover Carlsbad traded places with our sister store – Hoehn Buick GMC Cadillac Carlsbad located at 5334 Paseo Del Norte, Carlsbad, CA 92008.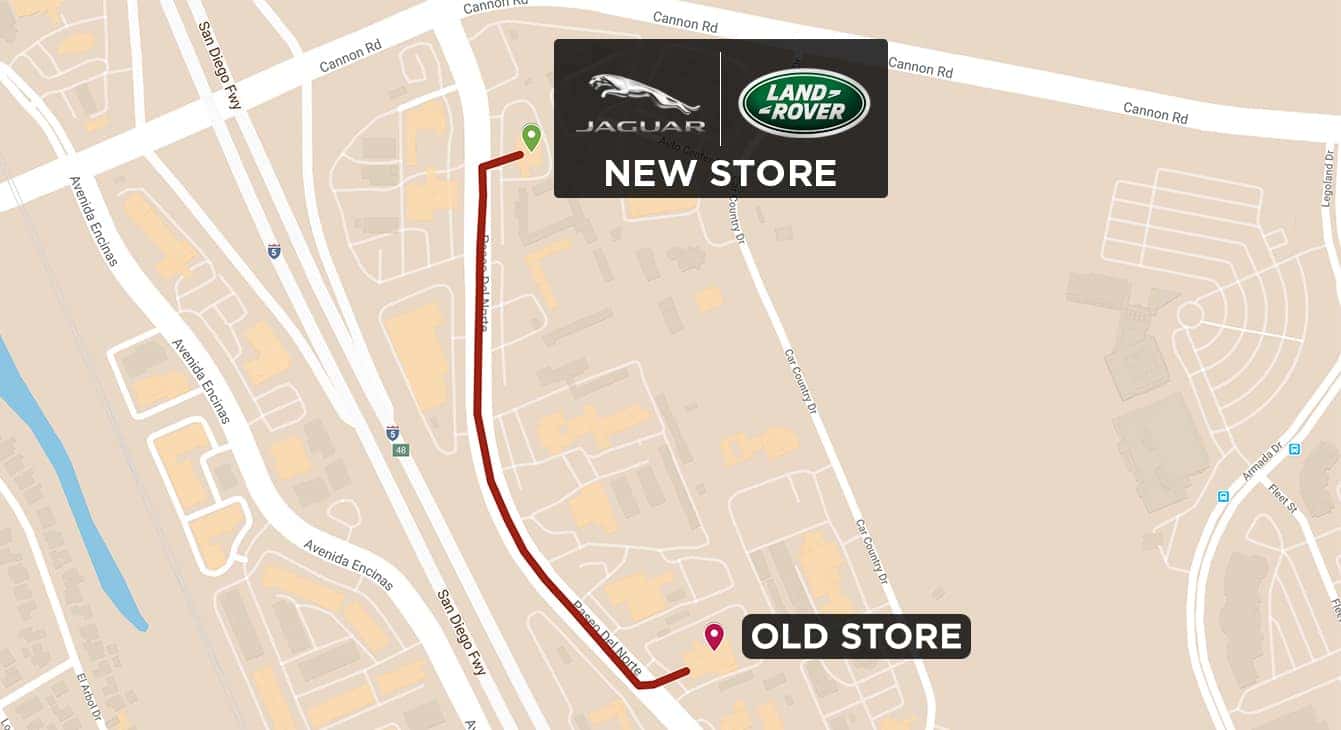 Our new location is closer to the iconic Carlsbad Strawberry Fields about 0.5 miles north of our previous/current store. Please call or visit with any questions or concerns.
Here's a quick tour!

We look forward to welcoming you to our new home!
Looking towards the future…
We'll be going 'Above & Beyond' to give our new store an updated look. We expect to start the remodel approximately the first quarter of the new year.

Please follow us on Instagram and Facebook for daily updates.
Does your Land Rover need work? Click HERE to schedule your service.